ABOUT NOURISHED from Penguinrandomhouse.com
A noted entrepreneur, food writer, and recipe developer serves up an evocative adventure story abouther quest to find healing, meaning, and a place at the table.
Hunger comes to us in many forms, writes Lia Huber—we long to be satisfied not just physically, but emotionally and spiritually as well. Nourished invites readers on Huber's world-roaming search to find the necessary ingredients to nurture all three.
She begins her quest with an Anthony Bourdain moment in a Guatemalan village: she's slipping fresh vegetables into a communal pot of soup she's cooking up for chronically undernourished children. Village grannies look on disapprovingly… until the kids come back for more.
From there, Huber takes readers to the Greek island of Corfu, where she learns the joys of simple food and the power of unconditional love; to a Costa Rican jungle house (by way of an 8,000-mile road trip), where she finds hope and healing; and finally to California's wine country, where she steps into the person she was meant to be and discovers her calling to nourish others.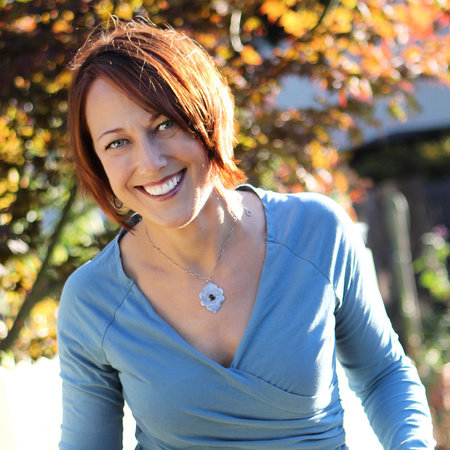 Photo: © Suzanne Karp
ABOUT THE AUTHOR
Lia Huber is an entrepreneur, consultant, recipe developer and food writer (for Cooking Light, Bon Appetit, Better Homes and Gardens, Eating Well, and Prevention) who speaks widely about food and faith. She's the founder and CEO of Cook the Seasons, a subscription-based real food community and online menu planner, and of the website Nourish Evolution, for which she was named Entrepreneur of the Year in 2012 by the International Association of Culinary Professionals. She attends a Presbyterian church near her home.

My Review

I loved this book.  It flowed so nicely and was interesting to read.  It is a beautiful story of the power of food, both literally and spiritually.  The details that Lia writes about allow the reader to be there with her in the moment.

I love how this book also includes recipes that are discussed in the chapter.  This is her first book and I hope that she will write more.

I gave this book 5 crowns.
I received this book from Blogging for Books in exchange for an honest review.