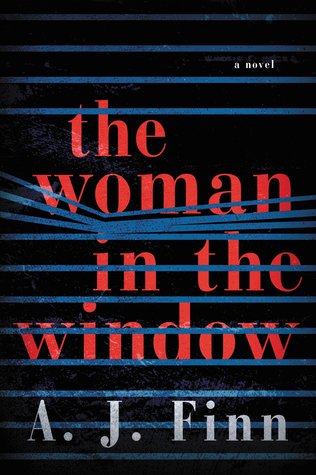 Publication date: Jan. 2, 2018
What did she see?
It's been ten long months since Anna Fox last left her home. Ten months during which she has haunted the rooms of her old New York house like a ghost, lost in her memories, too terrified to step outside.
Anna's lifeline to the real world is her window, where she sits day after day, watching her neighbors. When the Russells move in, Anna is instantly drawn to them. A picture-perfect family of three, they are an echo of the life that was once hers.
But one evening, a frenzied scream rips across the silence, and Anna witnesses something no one was supposed to see. Now she must do everything she can to uncover the truth about what really happened. But even if she does, will anyone believe her? And can she even trust herself?
My Review:
I received an unsolicited copy of this book and knew nothing about it.  This is my type of book, so I didn't hesitate to pick it up.  I loved this book.  It was a page turner and kept me interested every step of the way.
There are twists and turns and the main character Anna, is the type of woman you would befriend in your neighborhood.  This is an amazing debut novel that will have me on the lookout for more books by this author in the future.
Grab this book when it comes out, you will not regret it!
I gave this book 5 crowns.